Natural olive wood 2 Section Serving Tray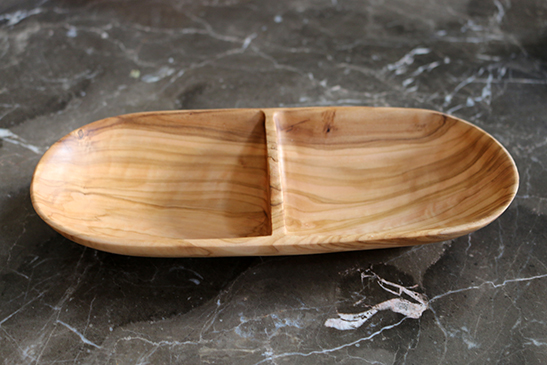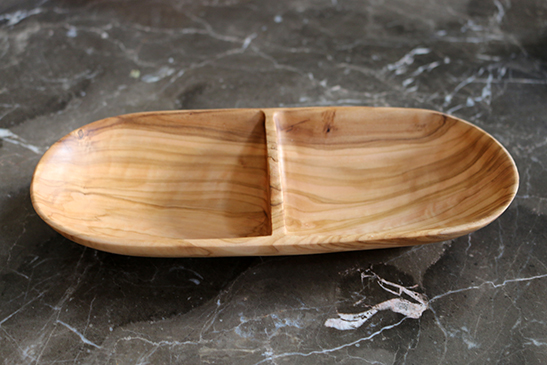 sold out
Natural olive wood 2 Section Serving Tray
Size (LxWxH): 9.00 x 3.75 x 1.25 in
Handmade with love by disadvantaged refugee women from the Middle East.
A useful, versatile addition to the kitchen, or as a gift suitable for many different occasions. This masterpiece shows off the grain from the inside of the incredible olive tree.

Handcrafted from the finest olive wood, these unique 2-section trays are coated with a natural, food-safe beeswax finish, ready for whatever they maybe used for!
Disadvantaged refugee women are taught woodworking skills to broaden their opportunity for economic stability and professional advancement. The income generated is able to provide housing, food, and education for an entire family. Between all the women, there is a family atmosphere and spirit of community lived "from the heart."
In the Middle East, the olive tree is considered "blessed." No tree would be cut down simply for its wood. This time-honored tradition uses only olive wood from trees which have already been cut down. These trees often produce the highest quality olive wood — rich in color, intricacy, and beauty.